SolCraft MC Server Status
play.solcraftmc.com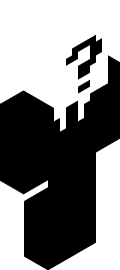 Top Donator
Your name and skin can be here!
Recent Payments
poidasmall
Jamaimz
poidasmall
Jamaimz
poidasmall
About
The FUTURE of the Minecraft SMP Community is HERE!
SolCraft is changing the landscape, and setting the bar to new heights, in terms of Minecraft SMP Gameplay, Discord Community Engagement, and WAY WAY MORE! 

Back in 2012, before BungeeCord was a predominant force, SolCraft was one of the first Multiverse servers of its kind. During its peak, SolCraft hosted on average 125-250 Members At All Times, with 350+ Logins PER DAY. Ten years later, we decided its time bring out the drawing board, reinvent the brand, and implement the beginning stages for our SolCraft Empire, Phase I.

Phase I of SolCraft is coming out STRONG, and I am so excited to share. Let's start off with SolCraft MC. 

With over 50 Verified and Premium Plugins, SolCraft SMP is ready to match the hype! Our SMP is a community for EVERYONE, and offers ways for players to advance in the game whether they want to play for free, or for money. The SolCraft Build-Team, and SolCraft Development Team has spent hours, days, and weeks, perfecting our spawn, SMP City, and more to represent SolCraft's Empire.

Phase I of SolCraft will also include our SolCraft Premium Server, which is a whitelisted server EXCLUSIVELY for Premium and Sol-Squad members of SolCraft MC. (Purchase our ValuePacks to save on both Discord and SolCraft MC Ranks!!)

For Phase I, we are establishing SolCraft Premium as our Mini-Games Server. This Server will host our SolCraft - Contest of Champions, where we will have a series of games and contents for our Premium and SolSquad members to compete for Real Cash Prizes!!!! More information will be released on this once SolCraft SMP is up and running for a little. However, players and discord members can purchase Early-Access. Right now, we are running a promotion if you purchase any ranks under Early-Access, you will be given Exclusive In-Game Content that only the people with Early-Access receive!

Now that we have discussed SolCraft MC, let's talk about SolCraft Discord. Thanks to all of you, our SolCraft Discord is growing at 50+ members per day! With our Discord's early success, we wanted to match the fire, and bring out exclusive ranks and perks to elevate your Discord Experience. Make sure to check out our Discord Sections to see all the benefits of supporting our SolCraft Empire!

Phase I has taken a lot of work, will, sweat, and funds to create. I hope the SolCraft Team is able to wow you with what we have now....and if you want more.....just stay tuned. After Phase I, comes Phase II.